A New Star Emerges.
Located at the epicenter of H Street, The Apollo DC brings you home to the most dynamic and exciting neighborhood in Washington, DC.
Built on the site of the legendary Apollo Theatre, the building effortlessly combines the past with the present. This H Street Apartment brings you the best in DC design, paired with a relaxed vibe, convenient retail partners, exceptional amenities, and all the comforts of home.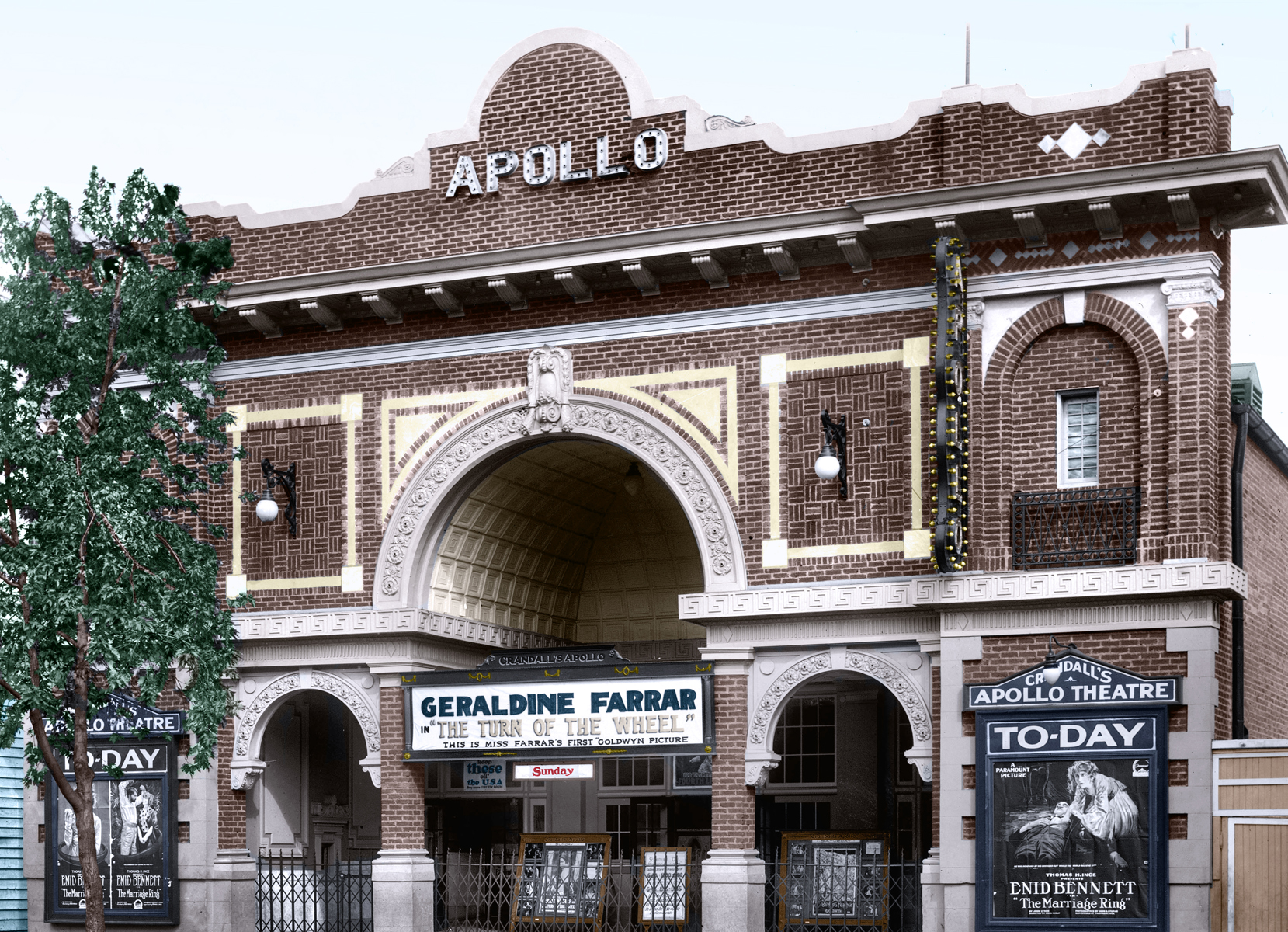 Back to the startHistoric Beginnings
The Apollo Theatre.
The Apollo Theatre opened its doors in 1913. Designed by architect C. Clark Jones in a Renaissance Revival, architecture style, the exterior was built with all brick and stone, while the flooring took on a more Art Deco look with the word "Apollo" spelled out in a mosaic design on the floor near the center of the entrance. In honor of our namesake, we've replicated that same look and feel as much as possible.
The theater could host nearly 900 guests at capacity and drew crowds until its decline in 1955. It was once the best-known movie theater on H Street, a gathering place that brought people together.
Today, it has re-emerged as The Apollo DC—a new center for H Street, drawing people to its luxury apartments, WeWork collaborative co-working spaces, Whole Foods Market, and coffee-to-cocktails bar, The Wydown